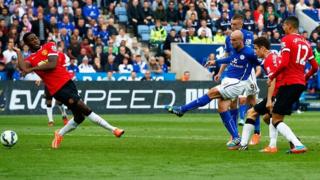 Getty Images
Leicester City fought back from 3-1 down to secure a stunning victory over Manchester United.
United were on course for a win when a Robin van Persie header and a magical Angel Di Maria chip put them ahead.
Leonardo Ulloa's header reduced the deficit before Ander Herrera's back heel extended United's lead.
But Leicester hit back through a David Nugent penalty and Esteban Cambiasso equalised before Jamie Vardy and an Ulloa penalty secured the win.
Manchester United manager Louis van Gaal said: "We start last match against QPR very good with a new team, new players and then we played very well here, but we gave the game away."
"Leicester had five shots on goal, and that was it. These five goals were existing because we made errors in ball possession," he added.
"We created a lot of chances and made superb goals but you have to do that over 90 minutes, not 60 minutes. It was not enough."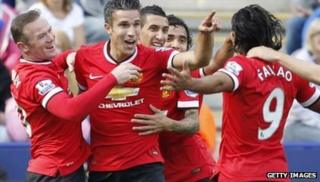 Getty Images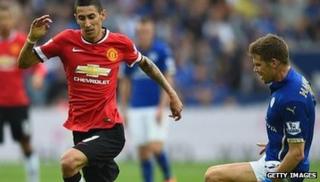 Getty Images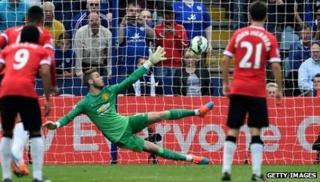 Getty Images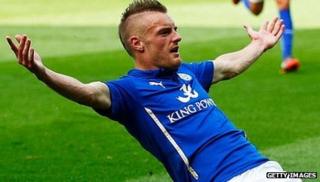 Getty Images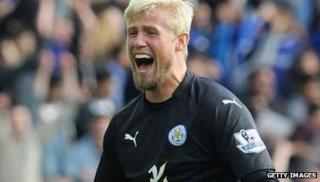 Getty Images