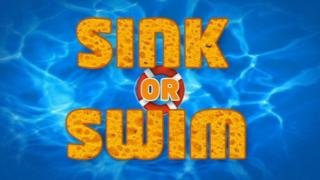 Ellie v Ollie - who will Sink or Swim?
Paralympic gold medal winning swimmers, Ellie Simmonds and Ollie Hynd are two fierce competitors - but just how fierce are they?
When they popped into Newsround HQ recently, we set them a special challenge to find out who will sink and who will swim.
Check out the video to see who emerged as the winner.
Watch more Newsround videos