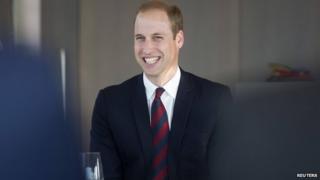 Reuters
Prince William has replaced his pregnant wife Kate, on an official visit to Malta.
The trip would have been Kate's first official visit overseas on her own but she's unable to go because of suffering with severe morning sickness.
The Duke and Duchess of Cambridge announced earlier this month that they're expecting their second baby.
The visit to Malta will celebrate the country's 50th anniversary of independence.