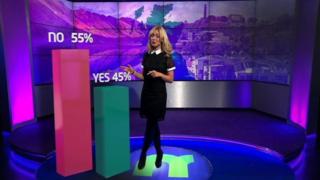 Scottish referendum result in numbers
Scotland has voted to stay in the United Kingdom after voters said no to independence.
It was an unforgettable night not just in Scotland but for the whole of the UK.
Hayley's got a breakdown of the big numbers that have made this such an historic vote.
Watch more Newsround videos