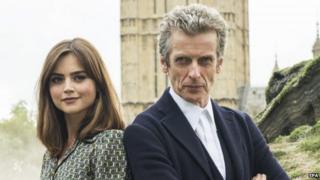 EPA
TV producers have decided to move Doctor Who to a later slot on Saturday nights to make way for Strictly Come Dancing.
The show, which features Peter Capaldi as the 12th Doctor, is on at 7.30pm this Saturday but will move to the 8.30pm slot from next week.
The new time means the sci-fi programme will finish at 9.15pm.
A BBC spokesperson said it had "always been the plan" to move Doctor Who once the popular ballroom show returned.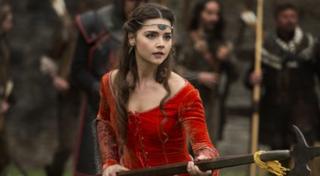 They said: "Viewing levels are still high at that time amongst young audiences and children, and Doctor Who has always generated very high levels of recorded playback and iPlayer viewing so lots of children and families already choose a time that suits them over the days that follow."
The show regularly pulls in around three million viewers who watch it on catch-up.