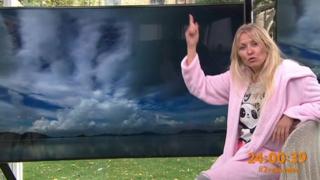 TV weather presenter breaks record
Eli Kari Gjengedal has broken the world record for continuous weather presenting.
She undertook the feat on Norway's TV2 and despite breaking the previous world record after 24 hours she carried on presenting - for a total of just over 33 hours.
Under the terms of the world record attempt, she was allowed to take a five-minute break for every 60 minutes she was on screen.
Let's hope it didn't rain on her way home.
Watch more Newsround videos