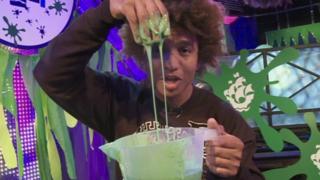 Blue Peter breaks gunge world record
On Thursday afternoon, Blue Peter attempted to break the world record for the most number of people gunged in three minutes.
The record stood at 49 people.
The team smashed the record with an impressive 59 gunges. But one person did have to be disqualified because they weren't fully gunged.
Radzi takes us behind the scenes before the big event!
Watch more Newsround videos