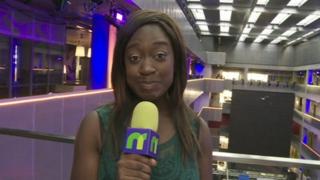 Ayshah's behind the scenes
Today millions of Scottish people will decide the future of their country in a referendum.
They're being asked to vote yes or no to one question - should Scotland be an independent country?
The results are expected to be announced early on Friday morning.
Ayshah's been behind the scenes to check out the BBC news studio that will be used to broadcast the referendum results.
Watch more Newsround videos