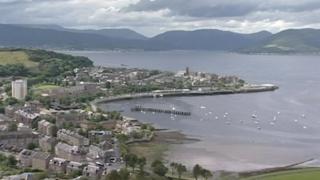 Greenock - life in a shipbuilding town
Tomorrow, people across Scotland will make a big decision - .
Newsround's on a special road trip around Scotland ahead of the vote.
Greenock in Inverclyde is a historic, industrial town known for its shipbuilding. The first dock was set up there over 300 years ago.
But in recent years, the number of ships being made has dramatically dropped.
Martin went to speak to children from there to find out what it's like to live there today.
Watch more Newsround videos