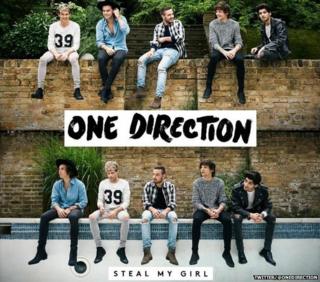 Twitter/@onedirection
One Direction news has come thick and fast in the past seven days.
First, they announced their fourth album, yes they called it Four, then the boys released Fireproof as a free download and now they've named the lead single from their new album.
Steal My Girl, which Louis "absolutely cannot wait for you guys to hear" will have its first play on 29 September.
It will be officially released to buy on 12 October and the boys hope it will become their fourth UK number 1 single.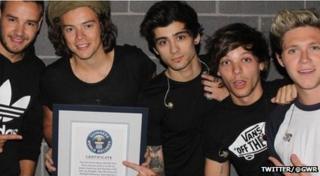 Twitter/@GWR
One Direction have reached the top of the UK charts already with One Way Or Another, Little Things and their 2011 debut What Makes You Beautiful.