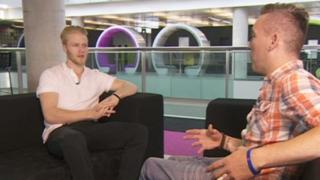 'You must sacrifice to reach the top'
Great Britain's Paralympic champion Jonnie Peacock says there are a lot of sacrifices you have to make to reach the top of your sport.
He won the 100m gold at the European Championships last month in Swansea, adding to his collection of golds from the Paralympics and World Championships.
So Martin tracked him down to find out more about his story, and just how he got so good.
Watch more Newsround videos