Firefighters have battled to bring a major fire at the University of Nottingham under control.
A multi-million pound chemistry building has been destroyed in the blaze but no one was injured.
About 60 firefighters were at the university at the height of the blaze, having been called just after 8.30pm on Friday.
The fire is now under control and no other buildings were affected.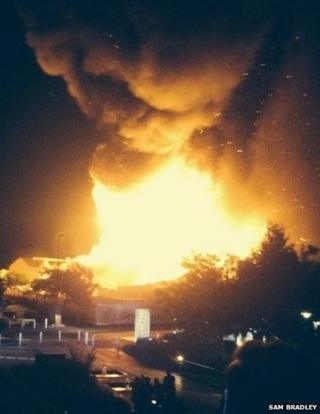 Sam Bradley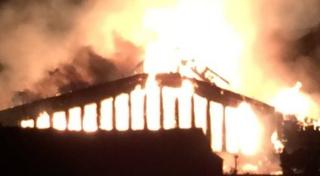 A fire and rescue service spokesman said: "The building was under construction, it was not in use and was about 70% complete. We have around 60 firefighters on the ground and using aerial platforms.
"Work to establish the cause of the blaze can only begin fully once the fire is entirely out."