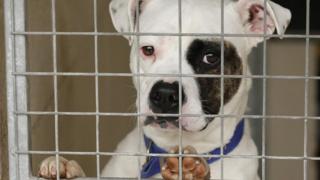 Firefighters rescue dogs after blaze
Over 150 dogs have been rescued from a blaze that swept through Manchester Dogs' Home on Thursday evening.
Donations have poured in from well-wishers and more than £500,000 has already been raised to help.
But at least 43 animals died, said Greater Manchester Fire and Rescue.
A 15-year-old boy has been arrested on suspicion of arson, which means deliberately setting fire to buildings or other property, with the intent to cause damage.
Watch more Newsround videos