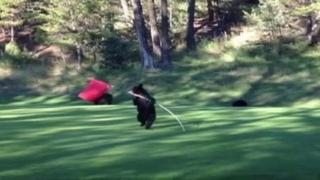 Strictly cub dancing - ballroom bear
Steve Backshall may be swapping wild animals for the dancefloor in Strictly this month - but this black bear cub looks like it wants to join the Deadly 60 presenter!
Andi Dzilums was out playing golf in western Canada when he spotted a furry foxtrot going on.
Check out the clip!
Watch more Newsround videos