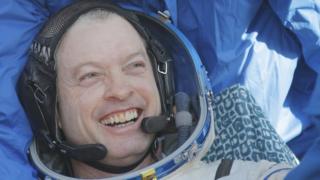 EPA
Two Russian cosmonauts and an American astronaut have returned to Earth after spending more than six months in space.
They've been working together aboard the International Space Station (ISS).
American Steven Swanson and Russians Alexander Skvortsov and Oleg Artemyev, who left on March 26, landed in the Kazakh steppe in Kazakhstan, aboard a Soyuz capsule.
The trio gave thumbs up signs and waved in the sunshine as they spent their first minutes back on the planet.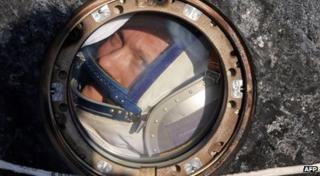 AFP
The crew orbited the Earth more than 2,700 times and travelled more than 71.7 million miles, NASA said.
"One of several key research focus areas during Expedition 40 was human health management for long duration space travel as NASA and Roscosmos prepare for two crew members to spend one year aboard the orbiting laboratory in 2015," said Nasa.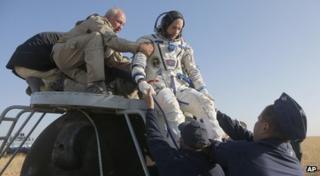 AP
The ISS is now being commanded by Max Suraev of Russia, with crewmates Reid Wiseman of NASA and Alexander Gerst of the European Space Agency.
Three new crew members including, Barry Wilmore of NASA and Alexander Samokutyaev and Elena Serova of Roscosmos are due to arrive in two weeks.
They'll be blasting off from Kazakhstan on September 25.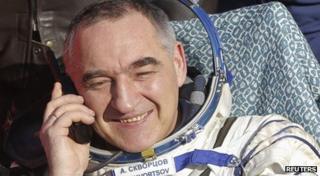 Reuters
The ISS was launched in 1998. When the time comes to retire it, the station will be taken out of orbit and sunk in the ocean.