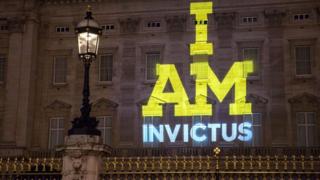 What are the Invictus Games?
The opening ceremony of the first ever Invictus Games takes place in London tonight.
The games are the brainchild of Prince Harry and will bring together inspiring athletes from around the world.
It's a special sporting competition for people injured when serving in the armed forces.
The prince has served in the Army in Afghanistan and said he was proud to help organise the event.
The word "invictus" is Latin and means "unconquered" - so the games symbolise strength in adversity.
It will go on for four days with more than 400 competitors from 13 nations competing in nine different sports.
Hayley's got more on the games.
Watch more Newsround videos