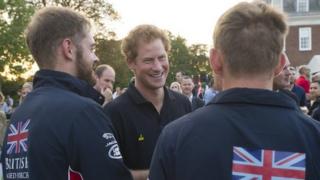 Prince Harry launches Invictus Games
Prince Harry has launched a special sporting competition for people injured when serving in the armed forces.
The first ever Invictus Games opens in London this evening and events will be held in some of the venues used during the Olympics.
Prince Harry has served in the army in Afghanistan and said he was proud to help organise the event.
It will go on for four days with more than 400 competitors from 13 nations competing in nine different sports.
Watch more Newsround videos