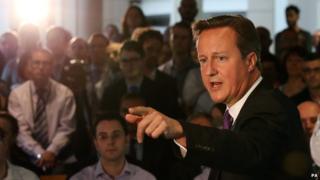 PA
Prime Minister David Cameron, deputy PM Nick Clegg and Labour leader Ed Miliband are all in Scotland campaigning ahead of the referendum.
On 18 September people across Scotland will face a massive choice - whether or not to become an independent country, separate from the United Kingdom.
The PM wants Scotland to stay part of the UK, saying: "I love my country more than I love my party."
But Scots First Minister Alex Salmond said his opponents can't be trusted.
He wants the people of Scotland to vote "Yes" - for Scotland to be independent - and says the party leaders, who he calls "Team Westminster", are "panicking".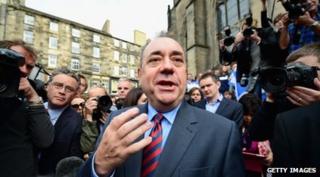 Getty Images
The latest polls - where a number of voters are asked how they're planning to vote - suggest that the "Yes" and "No" campaigns are neck-and-neck, with just over a week till the big vote.