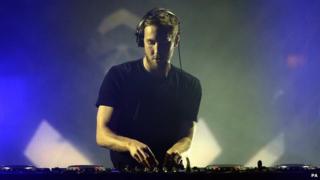 PA
DJ and music producer Calvin Harris has had his music played more than a billion times on online music stream Spotify.
It makes him the first British solo artist in history to reach the milestone.
He's so popular he got nine top 10 singles from just one album.
His most-streamed song is Summer with more than 160 million plays.