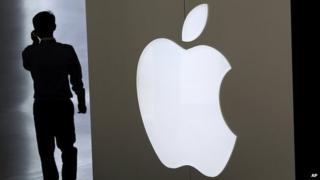 AP
It's a big day for gadget fans, Apple, the tech giant which makes the iPhone, will announce a new range of products later.
It's been four years since they introduced a completely new gadget.
Tech experts reckon the iPhone 6 will be revealed at a special launch event - it's said to be slimmer with a bigger screen and curvier edges.
Also, many tech talkers say today is the day that Apple will finally unveil an iWatch.
Amazon have also revealed a new smart phone, the Amazon Fire Phone, which will launch in the UK at the end of September.
The phone's designers have included a new screen which uses four cameras to track the user's head movements and give a 3D effect.