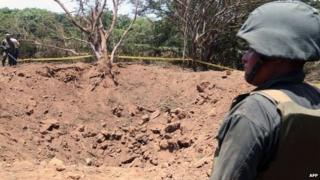 AFP
A small meteorite has landed near the capital of Nicaragua, in Central America, causing a 12 metre wide crater.
People nearby reported hearing a loud bang and feeling the ground shake when the object landed near an airport on Saturday.
It's thought the meteorite may have broken off an asteroid which was passing close to Earth.
No-one was hurt but it has left a hole five metres deep.
It was discovered in wooded area near the international airport and an air force base outside a place called Managua.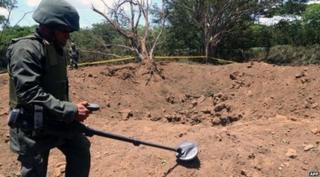 AFP
Scientist Jose Millan said it was lucky it fell in an area where no one lives.
He said: "All the evidence that we've confirmed at the site corresponds exactly with a meteorite and not with any other type of event".