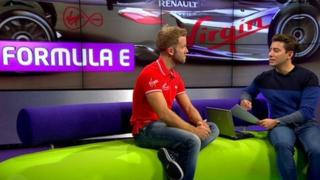 Electric cars in Formula E racing
Formula E uses high speed racing cars that look just like the ones used in F1 but the difference is, they're all electric to make them more environmentally friendly.
They sound different too because of the special engines.
The Championships start this weekend and one of the stars, Sam Bird, came into the Newsround studio to chat to Ricky.
Watch more Newsround videos