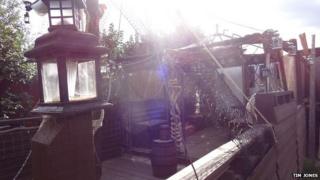 Tim Jones
A man in Suffolk has built a giant pirate ship in his back garden.
Tim Jones spent around six months creating the captain's cabin, deck and seven metre mast.
He then added finishing touches including a toy parrot and a pirate flag.
He said, "I spent every free hour I had and weekends building it."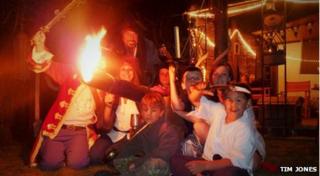 Tim Jones
The ship takes up about half the garden.
Some trees had to be cut down to fit it in.
Tim said the idea for the pirate ship came from his themed birthday party.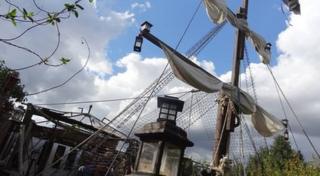 The ship has become well known by locals as the mast can be seen from the road.
"Everyone loves it," Tim said. "I'd love to make it bigger but I really don't have the room."