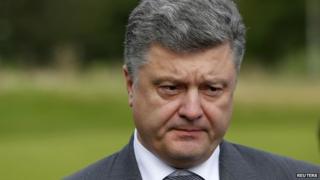 Reuters
Government forces and pro-Russian rebels have agreed a truce to stop fighting in Eastern Ukraine.
There's been violence there since April because some people want eastern parts of the country to become part of Russia.
Ukraine's President, Petro Poroshenko, announced the ceasefire at the Nato summit in Wales on Friday.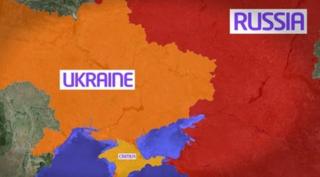 There have been no confirmed reports of fighting since the agreement but the situation remains fragile.
Mr Poroshenko now wants to hold talks to try to find a long-term solution to the problem.
But the pro-Russian rebels said the ceasefire hasn't changed their minds and they still want to separate from Ukraine.
Both sides have also agreed to restart aid being sent to the region from today.