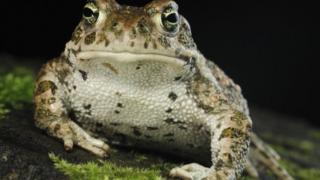 Fears for endangered Natterjack toad
When you think of endangered species, you usually think of pandas and tigers.
But scientists in Scotland are worried about another type of creature, Natterjack toads.
Their numbers are falling, and researchers are looking into new ways to make sure they survive.
We sent Ayshah on a mission to track down the rare amphibians.
Watch more Newsround videos