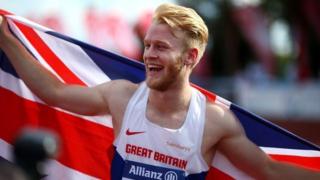 Beckham inspired me, says Peacock
It's been a another successful summer for Great Britain's paralympic champion Jonnie Peacock.
Jonnie sprinted to victory to win 100 metre gold at the European Championships last month in Swansea.
He can add it to his growing collection of golds from the Paralympics and the World Champs.
He tells us what it's taken to become so successful and who inspired him.
Watch more Newsround videos