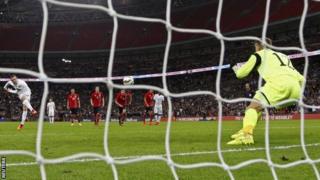 Reuters
Wayne Rooney marked his first match as captain by scoring a penalty against Norway, securing England's 1-0 win.
But only 40,181 turned out at Wembley for England's first game since they were eliminated after two group-stage World Cup defeats.
Rooney's penalty at least enabled manager Roy Hodgson to enjoy the taste of victory after a winless summer.
The game was designed as preparation for Monday's testing Euro 2016 qualifier against Switzerland in Basel.
PA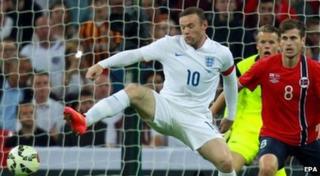 EPA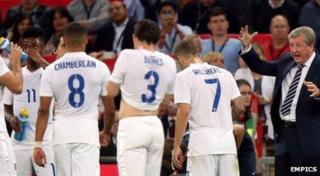 Empics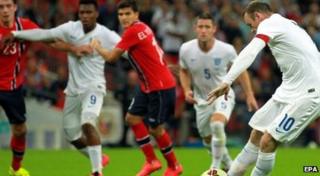 EPA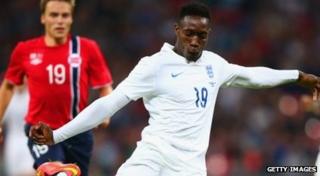 Getty Images