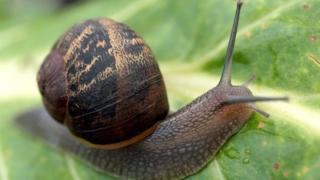 Fast food? You won't find that here
It may not be your favourite choice for a delicious dinner, but a snail farm in Kent, England, breeds snails to be eaten by adventurous diners.
Helen Howard started a snail farm in her spare room seven years ago and it has grown to provide the special treats to professional chefs and for private dinner parties.
Martin finds out more about the slimy snacks.
Watch more Newsround videos