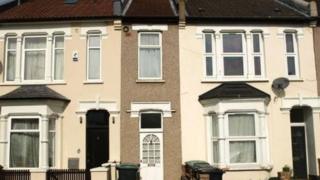 UGC
It may be slim but the price is massive.
This tiny terraced house in north London is just 2 metres wide - but it's up for sale for a whopping £235,000.
Upstairs it's got two bedrooms and downstairs there's a lounge, kitchen and bathroom. It's even got its own roof terrace.
It's going under the hammer at auction - for £235,000. But some people think it could sell for much more.