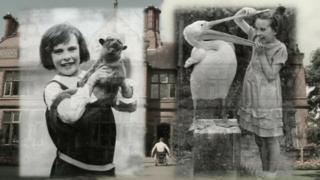 The woman who grew up in a zoo
Have you ever dreamed about what it might be like to live in a zoo and be surrounded by animals from all over the world?
To play with some of the wildest creatures is a dream for most of us but for one little girl that dream became a reality.
Now, June Williams's story has been recreated for a brand new family drama called Our Zoo.
Martin's been to meet her.
Our Zoo begins on Wednesday at 9pm on BBC One.
Watch more Newsround videos