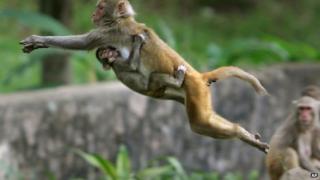 AP
A monkey in north India has showered banknotes on people, according to reports.
Surprised holidaymakers in the Indian state of Himachal Pradesh ran around collecting the falling notes for nearly an hour on Sunday, eyewitnesses said.
Reports said the macaque monkey stole 10,000 rupees (£100) from a nearby home.
The monkey had entered the house to look for food, but when it did not find anything to eat, it took the money.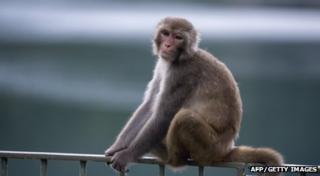 AFP/getty images
Macaque monkeys are considered sacred by Hindus, who often feed them.
But in recent years, the animals have been coming increasingly in conflict with humans, destroying crops, attacking people for food and biting children. And authorities in Himachal Pradesh have declared monkeys a menace.