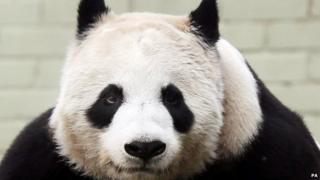 PA
Experts at Edinburgh Zoo fear their giant panda, Tian Tian, is no longer pregnant.
The panda, whose name means Sweetie, was expected to give birth to the first giant panda cub born in Britain last week.
But recent tests have suggested that she probably won't be having a baby after all. In the meantime, keepers are taking extra special care of Tian Tian and say they'll know more by the end of the week.