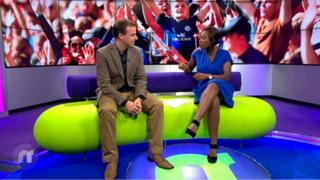 Transfer Deadline Day
Today is the busiest day of the year for football clubs up and down the country. It's transfer deadline day.
Football clubs are only allowed to buy and sell players during two periods of time every season. These are called transfer windows.
BBC Sport's Conor McNamara dropped by the Newsround sofa to talk to Ayshah about the potential buys of the summer.
Watch more Newsround videos