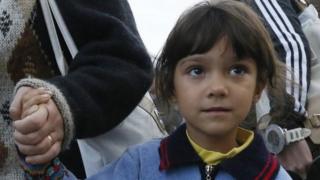 Reuters
European Union leaders have warned they'll put more restrictions on Russia - if the situation in eastern Ukraine does not improve within the next week.
There's been fighting in eastern Ukraine for months, between rebels who want to be part of Russia and those who want to stay in Ukraine.
The Ukrainian president has said his country is close to a "full scale war" with Russia.
Russia denies their troops crossed into Ukraine to support the rebels.
Restrictions on Russia so far include travel bans on some Russian officials and limits on lending money to Russian state banks.