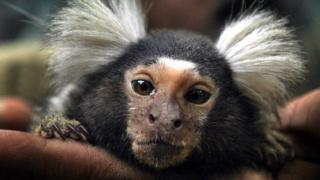 RSPCA wants primate pet ban
The RSPCA wants it to be illegal to keep primates as pets.
The charity says it is receiving more calls to its cruelty and advice line from people who are concerned about exotic pets like monkeys.
It is looking after a marmoset in one of its rescue shelters because the monkey's owners couldn't cope with it.
Nobody knows how many primates are being kept as pets in the UK, but it's estimated there are between 3,000 and 9,000.
Watch more Newsround videos