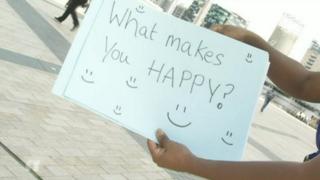 What makes you happy?
A new survey has revealed that English children are less happy and satisfied than youngsters in developing countries.
The Children's Society's Good Childhood Report, who spoke to 16,000 children, ranked England behind nations like Romania, Brazil and South Africa.
England came ninth of 11 countries - before South Korea and Uganda - on how happy children were with their lives.
Ayshah went to find out what makes you happy.
Watch more Newsround videos