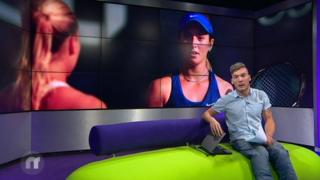 How do sports stars get to the top?
Tennis player, CiCi Bellis has become the youngest player to feature in a Grand Slam main draw for over nine years.
At just 15 years 152 days old, she beat 12th seed Dominika Cibulkova at the US Open.
So what exactly does it take for a young sportsperson to make it to the top?
Martin went to find out more.
Watch more Newsround videos