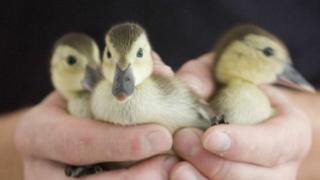 World's rarest bird needs new home
The Madagascar pochard, the world's rarest bird, needs a new home say scientists.
The birds only live in one location because human activity has reduced their habitat but it is not that suitable for them.
A study in the journal Bird Conservation International that revealed that 96% of the chicks die after a couple of weeks because they can't get enough food.
Watch more Newsround videos