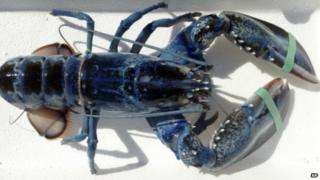 AP
A rare, bright blue, lobster has been caught by a teenager in Maine, America.
Meghan LaPlante, who's 14, said she and her father pulled the lobster out of one of their traps.
Normally lobsters are very dark blue or greenish brown but this one has a genetic mutation which has given it its unusual colour.
Scientists reckon the bright blue colouring occurs in only one out of every 2 million lobsters.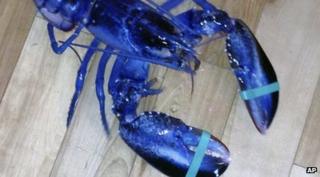 AP
Meghan said: "It definitely stood out. We were really surprised. I've never caught anything like it."
Now the lobster, which has been named Skyler, is going to be donated to the Maine State Aquarium.