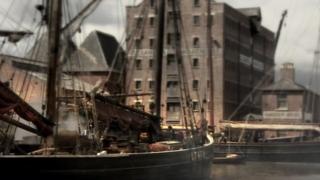 Docks transformed for Alice film
Gloucester Docks has been converted into a film set for the sequel to Alice in Wonderland.
Five tall ships have arrived over the past week for Tim Burton's new film "Alice through the Looking Glass".
The film stars Johnny Depp, Anne Hathaway and Helena Bonham Carter.
Watch Ricky's report.
Watch more Newsround videos