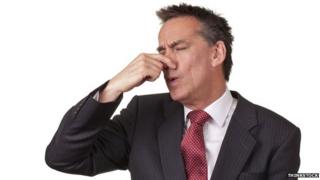 Thinkstock
Residents of a village in Cambridgeshire, England, surrounded by a sewage plant and two recycling centres have been asked to "rate the pong" in the air.
It is hoped an effort to record the Milton "pong", as it has been named by villagers, will help the local authorities take action to reduce the stink.
A village working group wants people to use an online "pong log" to rate how bad the smell is throughout the day.
Milton, just north of Cambridge, is close to a water treatment works, a household waste recycling plant and a landfill site.