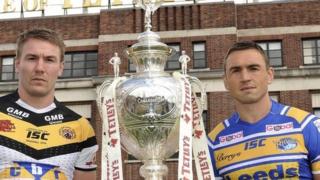 Castleford and Leeds set for Challenge Cup final
Thousands of excited fans will be making their way to Wembley stadium this afternoon for the rugby league Challenge Cup final.
Leeds Rhinos are taking on Castleford Tigers for the most prestigious trophy in the game, rugby league's equivalent of the FA Cup.
Ricky has been finding out more.
Watch more Newsround videos