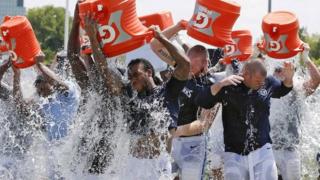 What is the Ice Bucket Challenge?
Thousands of people all around the world have been pouring ice cold water over themselves and filming it.
It's called the Ice Bucket Challenge and what started as a small idea to raise money for charity, has now gone viral online.
Everyone from Cheryl Cole to David Beckham and even the former President of the United States, George Bush, have done it.
Martin's been taking a look at what it's all about...
Watch more Newsround videos