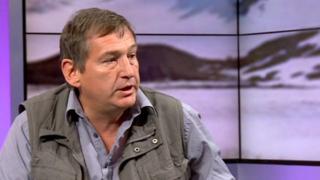 Iceland raises volcano alert level
In Iceland, there are growing fears that one of the country's largest volcanos could erupt.
Scientists on the island which is more than a thousand miles north of Scotland, have issued an "orange" alert, which is the second-highest risk level.
If the volcano does erupt, it could throw out clouds of ash which could cause problems with flights just like another volcano did, four years ago.
Volcano expert Dr Ian Stimpson popped in to the Newsround studio to tell us more.
Watch more Newsround videos