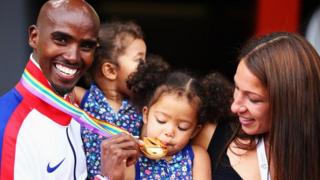 GB tops the medal table in Zurich
Mo Farah added another medal to the British gold rush at the European Championships on Sunday.
After winning gold in the 10,000 metres on Wednesday, Mo grabbed a gold in the 5,000 metres on Sunday too.
His wins helped Great Britain top the medal table for the third time in the history of the European Championships.
Mo said having his kids in Zurich with him made quite a difference.
Watch more Newsround videos