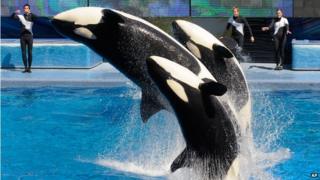 AP
SeaWorld has announced it is going to build a bigger tank for its killer whales.
The tourist attraction in the United States is famous for keeping killer whales and putting on shows for the public.
Some animal rights groups have criticised the park for its treatment of the animals. They say keeping whales in small spaces is not good for them.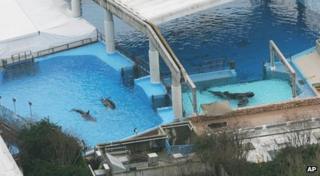 AP
SeaWorld said the plan to rebuild the tank was not in response to criticism.
The new tank will be almost twice the size of the current tank - and will be deeper.
SeaWorld boss Jim Atchinson said: "Our guests will be able to walk alongside the whales as if they were at the shore."
But a statement from Peta (People for the Ethical Treatment of Animals) said the plans were a "desperate move".
"A bigger prison is still a prison," the statement said.