Photobombing - when a pic (or video) gets an unexpected guest in the frame - is back in the news.
It's after a clip showed a BBC newsreader get upstaged by what looked like a giant spider snacking on a fly.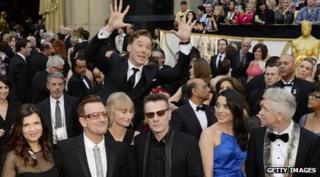 Getty Images
And at last month's Commonwealth Games, Her Majesty the Queen got in on the action, appearing in the background of two Aussie athletes' selfie.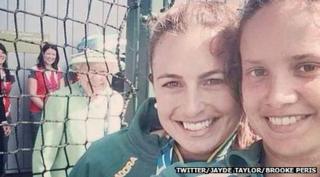 Twitter/jayde Taylor/Brooke Peris
Send us your favourite photobombs!
Everyone loves a good photobomb - now we want to see if it's happened to you!
If you've had a cracking photobomb happen - at the zoo, on holiday, anywhere - send it to us.
Maybe a mate's jumped in front of a holiday selfie...

Or has your pet decided to join in the family photo fun?
Send your photo (or video) to newsroundpix@bbc.co.uk and we'll do the rest...
You must ask your parent, teacher or guardian for permission before you send us a picture or video. And make sure everyone in the pic is happy for you to send it to us.
We may show your picture or video in our TV bulletins, on our website or on CBBC or Newsround-branded third party platforms (including video on demand and video sharing services).