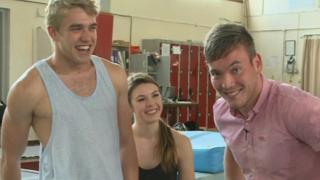 Martin gets a Tumble masterclass
BBC One's spectacular new show Tumble somersaulted into action last weekend.
A contender from the programme Bobby Lockwood, star of CBBC's Wolfblood, invited Martin over to his training gym to teach him how to do a handstand.
Here's how Newsround's very own tumbler got on.
Watch more Newsround videos