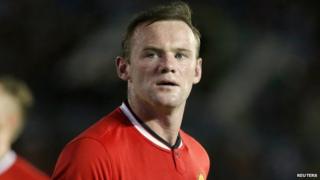 Reuters
Wayne Rooney has been revealed as the new captain of Manchester United.
The 28-year-old replaces Nemanja Vidic who has left the club.
Darren Fletcher has been named as vice-captain.
Wayne said: "It is a huge honour and a role I will perform with great pride."
"I am very grateful to the manager for the faith he has shown in me," he added.