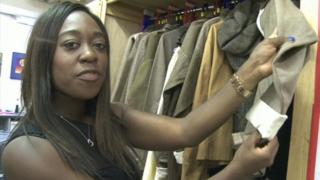 Behind the scenes of Hetty Feather
Jacqueline Wilson, creator of CBBC favourite Tracy Beaker, is set for another success story, but this time on the stage.
Her bestselling book Hetty Feather was first published in 2009, and has now been adapted for the theatre in a new show in London's West End.
Ayshah took a sneak peek behind the scenes at the theatre, and has a look at the costumes and wigs that the cast will be wearing.
Watch more Newsround videos